It's National Coming Out Day! October 11 is considered National Coming Out Day in the United States. The day was first observed on October 11, 1988, on the anniversary of the National March on Washington for Lesbian and Gay Rights as a reminder that one of the most basic tools is the power of coming out.
How fitting it is, that on today's episode Joe talks to Lauren Flans, co-host of the ever popular podcast entitled "Coming Out with Lauren & Nicole". This podcast provides a space for those within the LGBTQ+ community an opportunity to share their coming out story with the world!
Joe was fortunate enough to be a guest on the podcast earlier this year and on this episode Joe and Lauren get into a deep conversation about what Coming Out Day means to them, how we can evolve as a society, and get key insights into Lauren's upbringing!
Enjoy!
Lauren is gay! Nicole is bi! Coming Out with Lauren & Nicole is a weekly podcast where pals Lauren Flans and Nicole Pacent have queer folks from all walks of life tell the tales of how they came out to friends, family, and the world at large. Because who doesn't love a coming out story?!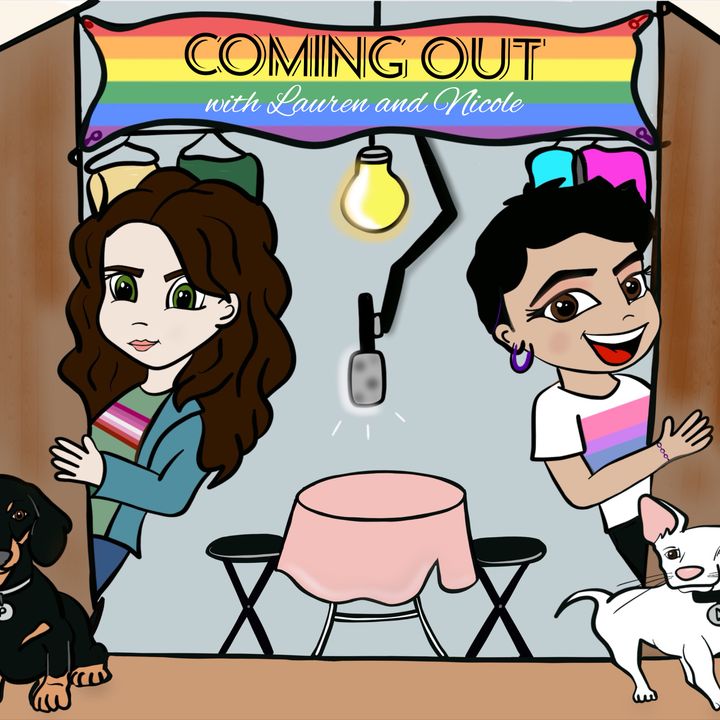 Make sure to check out the NEW Dtalkspodcast.com website!
Thanks to Empire Toys for this episode of the podcast!
Nostalgia is something everyone loves and Empire Toys in Keller Texas is on nostalgia overload.
With toys and action figures from the 70's, 80's, 90's, and today, Empire Toys is a one-stop-shop for a trip down memory lane and a chance to reclaim what was once yours (but likely sold at a garage sale)

The DTALKS Podcast has also been ranked #9 in the "Top 40 Detox Podcast You Must Follow in 2020" according to Feedspot.com for our work in the Cultural Detox space. Thank you so much to the Feedspot team!