On this special 200th edition of the podcast(!) Joe talks to actor Billy Campbell about his career. Joe and Billy discuss the role that started it all: The Rocketeer!
They also discuss his work on Bram Stoker's Dracula, as well as his latest project "Cardinal". We want to thank Billy for being our guest on this special edition of the podcast, and hope you enjoy the show!
We also had a few friends stop by to share some words marking this occasion.
Enjoy!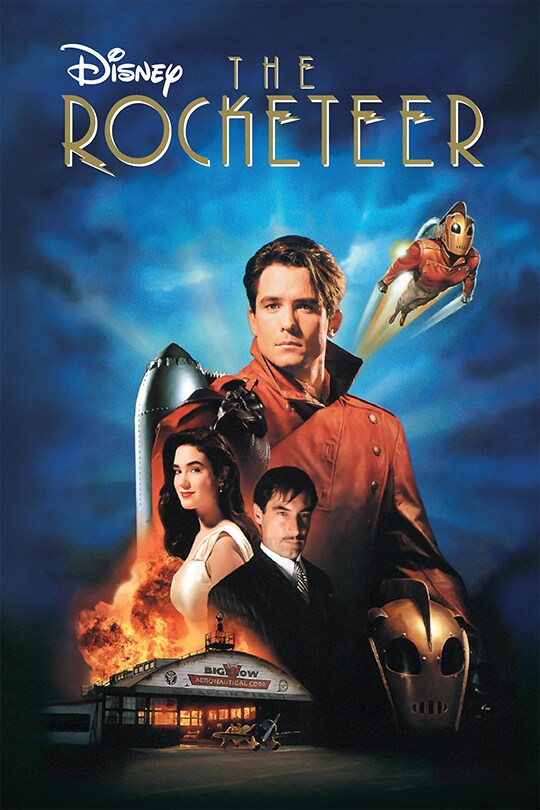 Straight from the pages of a pulp comic from a past era, the Rocketeer recreates 1930's Hollywood, complete with gangsters, Nazi spies, and the growth of the Age of Aviation. Young pilot Cliff Secord stumbles on a top secret rocket-pack and with the help of his mechanic/mentor, Peevy, he attempts to save his girl and stop the Nazis as The Rocketeer.
The centuries old vampire Count Dracula comes to England to seduce his barrister Jonathan Harker's fiancée Mina Murray and inflict havoc in the foreign land.
In this atmospheric thriller, demoted Detective John Cardinal (Billy Campbell) is brought back into Homicide when the hunch he wouldn't let go is proven correct. Now, as he relentlessly tracks a serial killer, he must keep a watchful eye on his new partner, Detective Lise Delorme (Karine Vanasse), who he believes may have a secret agenda, while managing family issues of his own.
To quickly and easily leave a rating/review for this podcast please go to:
https://ratethispodcast.com/dtalkspodcast
Thanks to Snuffy for this episode of the podcast!
Snuffy is a clothing brand about empowering you to show your weird - unapologetically, with bravery and confidence. 10% of profit goes to LGBTQ+ organizations led by Trans* people of color. Shop online now at snuffy.co
Also, thanks to Empire Toys for this episode of the podcast!
Nostalgia is something everyone loves and Empire Toys in Keller Texas is on nostalgia overload.
With toys and action figures from the 70's, 80's, 90's, and today, Empire Toys is a one-stop-shop for a trip down memory lane and a chance to reclaim what was once yours (but likely sold at a garage sale)

The DTALKS Podcast has also been ranked #9 in the "Top 40 Detox Podcast You Must Follow in 2020" according to Feedspot.com for our work in the Cultural Detox space. Thank you so much to the Feedspot team!