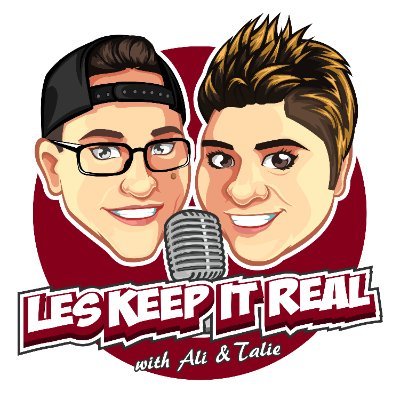 - What if a Katy Perry ringtone changed your entire day?
- What if you triple-checked how you were dressed or who you were with before going out to dinner?
- What if you weren't even aware of your own privilege?
In this episode of the podcast Joe talks to good friend and co-host of the popular LGBTQ+ podcast "Les Keep It Real", Natalia Flores!
Joe and Natalia talk about the origins of the podcast, part of Natalia's coming out story, and how we can take even small privileges for granted in our daily life.
This episode starts a solid run of episodes where Joe really leans into the "Epowering and Educating" aspect of the podcast. Here at The DTALKS Podcast we're committed to making a better world for ourselves and our children. These episodes are the proof.
Be sure to go subscribe to their podcast today! (Season 1 is available and Season 2 drops in September!)
https://podcasts.apple.com/us/podcast/les-keep-it-real-with-ali-talie/id1504016706
Also, be sure to go to PodcastAwards.com to vote for Joe's other podcast "After the Encore" as Music podcast of the year AND vote "Les Keep It Real" as LGGBTQ podcast of the year!
#LesKeepItReal
#beabetterdad
This episode of the podcast is brought to you by Snuffy!
Snuffy is a clothing brand about empowering you to show your weird - unapologetically, with bravery and confidence. 10% of profit goes to LGBTQ+ organizations led by Trans* people of color. Shop online now at snuffy.co