Are you ready to Rise and Shine!?
This week's guest sure knows how to exactly that as we welcome 2010 USMNT World Cup Veteran Jay DeMerit to the podcast to discuss his career!
There was a documentary made about Jay's career called 'Rise and Shine: The Jay DeMerit Story'. It chronicles his life and career showing how, through hard work and effort, Jay was able to work his way up the English Football pyramid to captain Watford in the English Premier League AND become one of the starting centerbacks for the United States in the 2010 World Cup!
It's an incredible story and Jay was an absolute delight to have on the podcast, enjoy!
About Jay DeMerit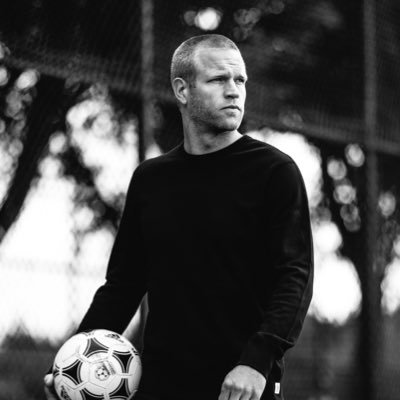 Jay DeMerit's story reads like those of many American players who tried to launch a professional career between the end of the North American Soccer League and the beginning of Major League Soccer. DeMerit took his game to England. After several tryouts and time spent playing park and pub soccer, DeMerit got his shot and ended up playing in the Premier League. Just one difference, DeMerit's story starts in 2003.
A successful college player, DeMerit couldn't catch on with any MLS club, spending a year with the Chicago Fire reserves. Holding a European passport, he decided to move to England and try there. As decisions go…. A 2004 training game against Watford got him a contract and the next season he was crucial to the squad that won promotion to the Premier League. By 2007, he was on the USMNT and made the 2010 World Cup squad.
DeMerit left Watford at the end of the 2010 season, signing with 2011 MLS expansion club Vancouver.
In the Fall of 2011, a movie about DeMerit's move to England and eventual rise to prominence as a Premier League player was released. Titled Rise & Shine: The Jay DeMerit Story, the movie was partially funded by fans through a Kickstarter campaign.
Jay DeMerit announced his retirement on July 24, 2014. He finished his Vancouver Whitecaps tenure with 70 appearances and one goal.


Make sure to check out the NEW Dtalkspodcast.com website!
Thanks to Empire Toys for this episode of the podcast!
Nostalgia is something everyone loves and Empire Toys in Keller Texas is on nostalgia overload.
With toys and action figures from the 70's, 80's, 90's, and today, Empire Toys is a one-stop-shop for a trip down memory lane and a chance to reclaim what was once yours (but likely sold at a garage sale)

AND Thanks to Self Unbound for this episode of the podcast:
Your quality of life: physically, emotionally, mentally, and spiritually, is a direct reflection of the level of abundant energy, ease, and connection your nervous system has to experience your life!
At Self Unbound, your nervous system takes center stage as we help unbind your limited healing potential through NetworkSpinal Care.
Access the first steps to your Unbound journey by following us on Facebook, Instagram, or at
www.selfunbound.com
The DTALKS Podcast has also been ranked #9 in the "Top 40 Detox Podcast You Must Follow in 2020" according to Feedspot.com for our work in the Cultural Detox space. Thank you so much to the Feedspot team!