In this episode of the podcast Joe welcomes back Rajani LaRocca to the show to discuss her latest books "My Little Golden Book About Kamal Harris" & "The Secret Code Inside You". Joe and Rajani discuss the power of education and representation in children's literature and what she hopes kids take away from her latest releases.
Enjoy!
About Rajani LaRocca
Rajani LaRocca believes that promoting diversity in children's literature leads to empathy, and empathy makes the world a better place. She writes middle grade novels and picture books. Some of her books reflect her experiences as an immigrant, book nerd, and foodie; some explain medical topics to kids. And some are just ideas that pop into her head and won't go away.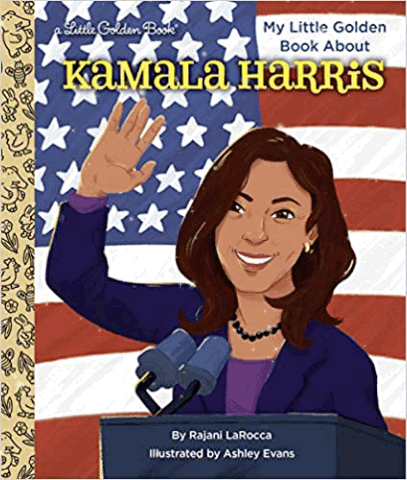 About My Little Golden Book About Kamala Harris
Help your little one dream big with a Little Golden Book biography all about the first female Vice President Kamala Harris! The perfect introduction to nonfiction for preschoolers!
This Little Golden Book about Kamala Harris–the first woman, first African American woman, and first Indian American woman to be elected Vice President of the United States–is an inspiring read-aloud for young girls and boys.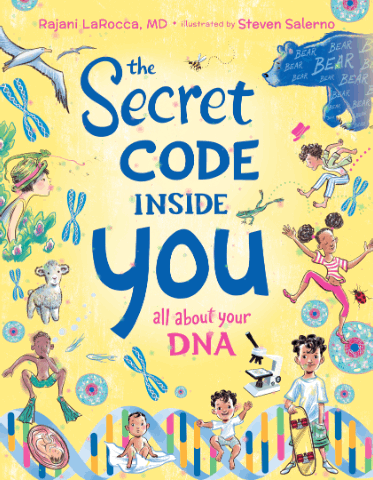 About The Secret Code Inside You
Learn about the secret code that is DNA in this vibrant and informative picture book!
There's a secret code inside you, a code called DNA.
A code that tells your body's cells what they should do each day.
It looks like twisted ladders, or tiny, twirling noodles.
It makes us into people, instead of into poodles.
Why can't humans breathe underwater? Why are some people tall and others short? Why do we resemble our parents and grandparents? This book explores all this and more in flowing, rhyming text, explaining cells, DNA, and genetics in a way that is simple and easy for children to understand. Colorful and brilliantly illustrated, The Secret Code Inside You illustrates that while DNA may be the blueprint for how a person looks, what you choose to do with your body is entirely up to you!
To quickly and easily leave a rating/review for this podcast please go to:
https://ratethispodcast.com/dtalkspodcast
Thanks to Snuffy for this episode of the podcast!
Snuffy is a clothing brand about empowering you to show your weird - unapologetically, with bravery and confidence. 10% of profit goes to LGBTQ+ organizations led by Trans* people of color. Shop online now at snuffy.co
Also, thanks to Empire Toys for this episode of the podcast!
Nostalgia is something everyone loves and Empire Toys in Keller Texas is on nostalgia overload.
With toys and action figures from the 70's, 80's, 90's, and today, Empire Toys is a one-stop-shop for a trip down memory lane and a chance to reclaim what was once yours (but likely sold at a garage sale)

The DTALKS Podcast has also been ranked #9 in the "Top 40 Detox Podcast You Must Follow in 2020" according to Feedspot.com for our work in the Cultural Detox space. Thank you so much to the Feedspot team!